 Examining the forces shaping the future of physical retail. It's unscripted, interactive…and often entertaining!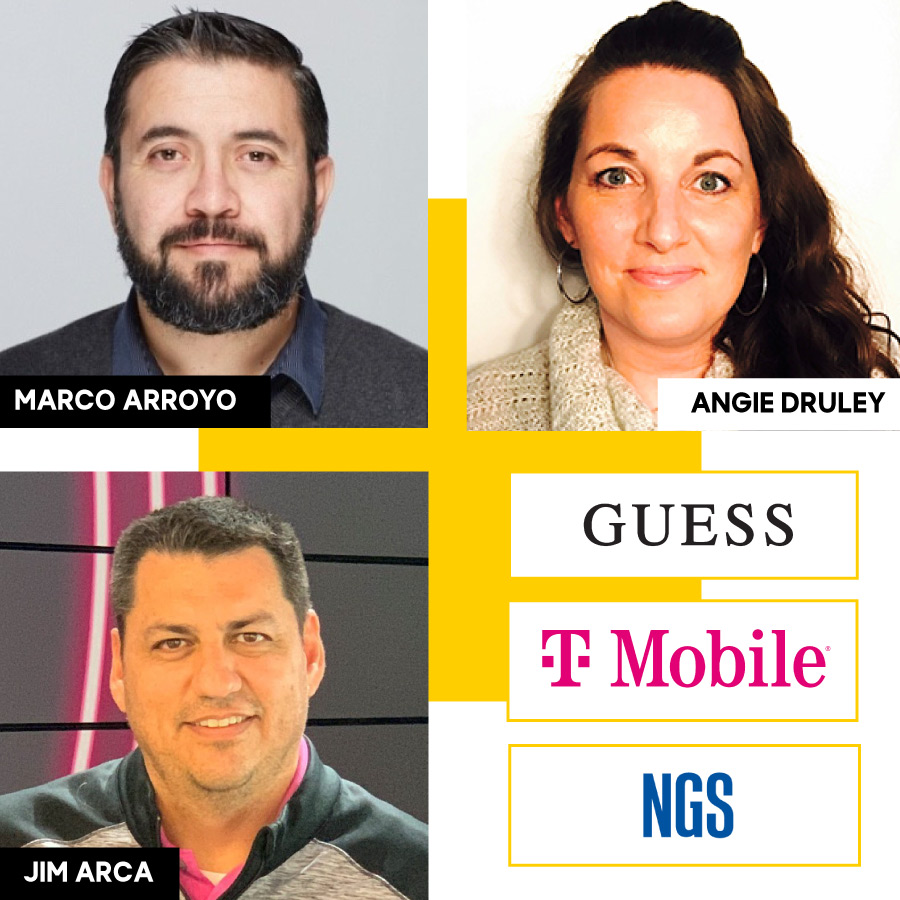 Retail Remodels Done Right: Lessons from T-Mobile, NGS, and GUESS
Speakers:
Jim Arca – Director of Construction – T-Mobile

Marco Arroyo – Senior Director, Store Planning, Design & Construction – GUESS

Angie Druley – VP, Retail – NGS
On our next webinar, we dive into the topic of delivering budget-conscious, sustainable store remodels! We'll chat with execs from T-Mobile, GUESS, and NGS, who will share valuable insights and recent experiences from leading remodel programs in today's challenging market. Secure your spot today!
Smart Remodels for Renewed Growth
Planning Your Retail Operations in 2021
Heather Gisewhite- VP, Store Planning & Design – Tommy Hilfiger
Jessica Itchue- AVP, Branch Experience Design – Citizens Bank
David Kolkka- Director of Procurement- Michael Kors
David Mullane- President – Capitol Light
Tom McGee – President & CEO – ICSC
Matt Boss – EVP, Head of Consumer Products – TD Bank
Rob Almond – CEO – NEST
What Will Consumers Want From Your Stores When "THIS" is Over?
HOT TALK // The Future of Store Development + Design
Brian Solis – Futurist + Author, Global Innovation Evangelist – Salesforce
Vibhu Norby – Founder & CEO – b8ta
Allison Turner – SVP of Studio Development + Design – SoulCycle
Judah Regenstreif – President – Regency Lighting
Michael Owens – Executive Producer – RetailSpaces
The Role of Stores in this New Era
Kim Ellis – SVP of Store Development – GameStop
Chris Lydle – Retail Innovation Lead – Google
Lee Peterson – EVP, Thought Leadership – WD Partners
Michael Owens – Executive Producer – RetailSpaces
Interested in Sponsoring a Webcast?
The Rollout is a great opportunity for visibility, allowing your company the ability to offer quality, on-demand content to the RetailSpaces community. Contact partners@influencegrp.com to learn more about available opportunities.