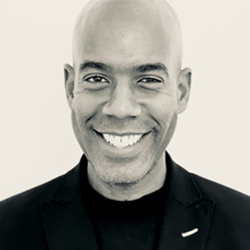 Albert Gilkey
Senior Vice President of Store Design & Visual 
Victoria's Secret & Co.
Albert Gilkey is Senior Vice President of Store Design & Visual at Victoria's Secret & Co. In this position, he spearheads the introduction and execution of the Store of the Future, the company's new store experience, which embraces an open and modern design to amplify product storytelling and create an inclusive, welcoming environment for all – a major initiative in VS&Co's overall brand transformation. Over the last 18 months, Albert has overseen the launch of over 40 Stores of the Future globally with the goal of tripling this number in 2023. 
Albert is also the executive sponsor of Mosaic, VS&Co's Inclusion Resource Group for Black and African American associates and allies. In this role, he leads the group's mission to promote a dynamic and culturally enriched work environment that helps recruit, retain and empower diverse associates internally. This includes mentoring, increasing cultural awareness, and giving back to our communities. 
Albert has been with VS&Co for over five years. Prior to leading Store Design & Construction, he was a VP of Visual Merchandising for Victoria's Secret Beauty.
Albert has enjoyed a career in creative environments and storytelling for notable fashion brands such as Coach, Armani and Cole Haan.