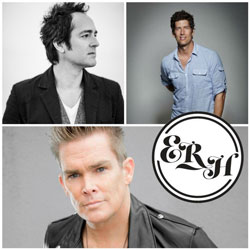 PREVIOUS PERFORMANCE PAGE
Ezra Ray Hart performed at RetailSpaces 2019.
The Supergroup Ezra Ray Hart features Mark McGrath of Sugar Ray, Kevin Griffin of Better Than Ezra, and Emerson Hart of Tonic. Together, the members of Ezra Ray Hart have sold over 20 million albums in the US and have 18 top ten hit singles on the US charts, including five number one hits. With all of this talent together on stage, this supergroup is a triple-threat crowd favorite that delivers hit after hit.