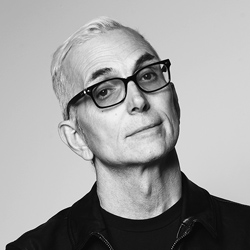 Art Alexakis
Singer/Songwriter
Everclear
Art Alexakis is best-known as the singer-guitarist and sole songwriter behind the iconic alt-rock outfit Everclear.
Formed by Alexakis in 1991 in Portland, Oregon, Everclear has enjoyed a lengthy career spanning 11 studio releases, numerous videos, thousands of shows and accolades. Know for rock radio hits like "Santa Monica," "I Will Buy You a New Life," "Wonderful," and "Father of Mine," the band remains active today; most recently issuing Black is the New Black and touring extensively.
In recent years, Alexakis also created and performs as part of the annual Summerland Tour, which features a package bill of popular '90s alt-rock bands. For several years Alexakis has been performing solo shows, dubbed "Songs and Stories," where the singer-songwriter plays stripped-down acoustic versions of Everclear favorites, while also offering the audiences tales and anecdotes pertaining to those compositions.