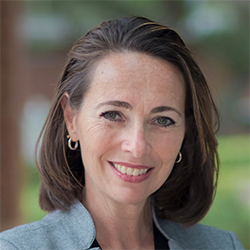 Danni Gallagher
VP, Planning, Design and Construction
CVS Health
Danni Gallagher is Vice President of Planning, Design and Construction for CVS Health. Responsible for the strategic direction, planning, design and execution of all enterprise properties, in excess of 11,000 locations. This includes the execution of new store construction, enterprise property expansions and national retail rollout programs that deliver sales through new formats and expanded infrastructure capacity. Support of asset management, procurement and vendor management teams as they relate to all execution efforts. Financial responsibility for the project execution of over $1B in Capital spanning all Business Units, including CVS pharmacy, Aetna, CVS Specialty, Coram and Omnicare, and now Oak Street Health.
Danni provides a continued focus on talent development, diversity inclusion for team and vendor resources, engagement and the agility to move through dynamic times, act, adapt and execute.
Prior to joining CVS Pharmacy in 2008, Danni held various positions in the architectural field, including establishing and managing satellite offices for an architectural / engineering firm focused on retail design and development.
Danni holds a Bachelor of Science degree in Architectural Design and Theory from State University of New York at Buffalo
Danni and her husband Michael have two children and reside in Tampa, Florida.