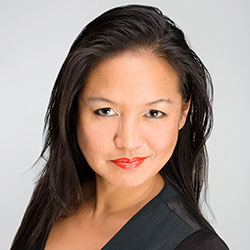 Deborah Brand
Vice President Development & Design
Taco Bell
PREVIOUS SPEAKER PAGE
Deborah Brand was a featured speaker at RetailSpaces ' 16. You can watch her excellent talk here. 
Deborah Brand has been practicing the art and science of design and retail ever since she made the leap from private architectural practice to her first retail position. In the 90's, as Director of Design for Old Navy, she was instrumental in the success of the fastest growing retailer in the history of retail. Wanting to try duplicate her success with a different organization, she moved to Seattle to become Vice President of Store Design for Starbucks in 2006. In response to Howard Schulz' mandate to reignite the emotional connection with their customers, she conceived and led her teams to the implementation of a move from a cookie cutter approach to development create unique locally relevant spaces; bringing the coffee retailer back to its roots of being the heart of the local neighborhood. From there she was presented with the opportunity to lead the Design, Construction, Real Estate, Facilities and Procurement for privately held Bare Escentuals, for the Shiseido group. Once again using her talent in bringing the brand vision to life in the physical environment, triggering a modern luxury interpretation of their boutiques. When the global growth of the cosmetic retailer slowed down, Deborah took the opportunity to work with another privately held company, this time a startup confection concept called IT'SUGAR. She built a development team and strategy to provide the organization with the ability to build 200 stores a year, worldwide.
Currently Deborah is enjoying her new position as the Vice President of Development and Design for Taco Bell, the company Fortune magazine named in the top 10 most Innovative Companies. She is leading the transformation bringing new creativity, modernity and fun to life in the restaurants. Her teams will launch 4 new concepts for the brand this summer to great anticipation.
"Step by step, Taco Bell is shedding its old skin." [BuzzFeed]
"Brick walls and wooden beams across the ceiling make Taco Bell seem less like a fast food joint and more like a sit-down restaurant." [USA Today]
"The new concept restaurants will ditch the chain's fluorescent lighting and neon purple signage for a more grown-up look." [Fortune]
"With four styles, Taco Bell wants to remind people of its start and hint at more urban appeal." [AdAge]
"Hats off to you, Taco Bell. Next time we're craving, we will definitely rethink staying in the car." [PopSugar]
"The Quesarito creator just unveiled four new store designs it's slated to begin testing this summer in Southern California…Edison bulbs, reclaimed wood, and communal tables abound." [Eater]