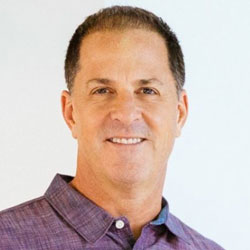 Doug Palladini
Global Brand President
Vans
PREVIOUS SPEAKER PAGE
 Doug was a featured speaker at RetailSpaces 2019.
A veteran of the action sports industry with more than 25 years of leadership across marketing, sales and product, Doug Palladini was appointed to lead Vans as its Global Brand President in July 2016. In his role, Palladini oversees the strategic direction of Vans' $3 billion global business, while enabling the regional teams to develop and deliver local strategies to drive continued worldwide growth.
A long-time leader within the Vans brand, Palladini has held various roles within the company.  From 2004 through 2014, he served as Vans' global marketing leader. Palladini played an integral role in Vans' transformation into a global icon of creative expression in youth culture, becoming the largest action sports footwear and apparel brand on the planet, available in more than 84 countries.  
In May 2013, Palladini was appointed as the Vice President General Manager of North America for Vans. There, Palladini was responsible for building Vans' US, Mexico and Canada strategy leading wholesale sales, owned retail, product merchandising, and marketing for the brand's largest region, representing more than $1.4 billion in annual business. 
Palladini's long history and deep connection in Vans' brand pillars of music, art, street culture and action sports have led to an industry-leading marketing program at Vans.  A sampling of this success includes the development and launch of House of Vans, Vans' global hub for creative expression with permanent locations and pop-up locations around the world, Vans' social media community, which engenders more engagement through its fans that any other brand in the sector, and the creation of Vans' digital video platforms that provide original web series content to a global audience of millions of viewers. 
Palladini has also led production of hundreds of hours of award-winning television for Fox and its networks, as well as feature films such as Pipeline Masters. He is also the executive producer of the Vans Warped Tour documentary, No Room for Rock Stars and the newly released, Los Punks: We Are All We Have. Palladini is the author of the Vans tell-all coffee table book, Off the Wall: Stories of Sole from Vans Originals, and wrote two new chapters to commemorate Vans' 50th Anniversary in 2016.
Palladini, a resident of Orange County, California, enjoys traveling the world with his wife Hallie, son Max and daughter Devon.