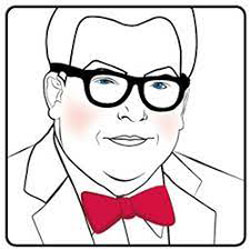 Garrick Brown
VP of Retail Research
Cushman & Wakefield
PREVIOUS SPEAKER PAGE
Garrick Brown was a featured speaker at RetailSpaces '18. Read a summary of his session here. 
Garrick Brown is one of the leading retail real estate analysts in the United States; he speaks frequently at industry events and is regularly quoted on retail matters by the Wall Street Journal, the CBS Evening News, NBC News, CNBC, National Public Radio, Women's Wear Daily and dozens of Business Journals and other industry publications. He is the editor of the Cushman & Wakefield Retail Newsline, a popular publication that reaches approximately 30,000 real estate professionals bi-monthly.
Garrick serves as Vice President, Retail Intelligence for Cushman & Wakefield throughout the Americas. Garrick manages Cushman & Wakefield's staff of retail researchers and is responsible for producing the firm's retail analyses and forecasts in the United States, Canada and Latin America. He also produces a number of the firm's national publications focusing on the retail and investment markets, and also regularly publishes white papers on pertinent retail and newCommerce related topics. Mr. Brown also serves in an advisory capacity for our clients, helping to shape real estate strategies with data-driven intelligence.
Garrick previously served as Vice President of Retail Research for the Americas, a role he earned shortly after the merger of DTZ and Cushman & Wakefield in September 2015. He had previously served as DTZ's Vice President of Research for the Western United States and National Retail Research Director upon the merger of that firm with Cassidy Turley in January 2015—he had joined Cassidy Turley in 2010. Garrick previously served as Vice President of Research for Colliers International in Sacramento, California and was the recipient of that firm's Circle of Excellence Award in 2009. Prior to that, he worked with Colliers Turley Martin Tucker as the Director of Research in Indianapolis, Indiana. Garrick began his career in commercial real estate research in the 1990s with Grubb & Ellis in Kansas City, Missouri.
He is an accomplished public speaker, known for his informative and entertaining approach. In addition to speaking frequently at Cushman & Wakefield events, he has served as a keynote speaker at symposiums, conferences and market forecasting events for groups like the Appraisal Institute, BOMA, the International Council of Shopping Centers (ICSC), Lambda Alpha International, NAIOP, the Professional Retail Store Maintenance Association (PRSM), SIOR and the Urban Land Institute (ULI).