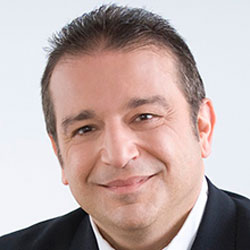 John Miologos
Senior Director, Store Development
Walgreens
PREVIOUS SPEAKER PAGE
John Miologos was a featured speaker at RetailSpaces '16.
Thirty-four years of experience in selecting design teams, then guiding, evaluating and challenging them to ensure they respond to the needs of internal clients at the highest level of satisfaction.
Demonstrated expertise in identifying talent and human qualities that result in successful employees, then teaching, motivating, and leading teams to accomplish results greater than the sum of their parts. Recognized throughout the design and construction communities, as well as in personal relationships, for my unwillingness to compromise my honesty, trust and integrity.