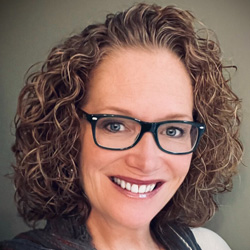 Kelly Radford
Head of Store Development
Luxxotica
Kelly Radford is a retail industry veteran with over 28 years of industry experience, leading retail store development teams in real estate, store design, construction and facilities. In her current role, as Head of Store Development at EssilorLuxottica, Kelly leads store development, design, and construction for the various retail brands under EssilorLuxottica, in North America.  
EssilorLuxottica is a leader in the design, manufacture and distribution of fashion, luxury and sports eyewear.  It's retail store footprint in North America includes LensCrafters, Sunglass Hut, Oliver Peoples, Ray-Ban, Oakley, Pearle Vision and Target Optical. 
Its expanded portfolio includes proprietary brands such as Ray-Ban, Oakley, Vogue Eyewear, Persol, Oliver Peoples, Arnette, Costa del Mar and Alain Mikli, as well as licensed brands including Giorgio Armani, Burberry, Bulgari, Chanel, Coach, Dolce&Gabbana, Ferrari, Michael Kors, Prada, Ralph Lauren, Tiffany & Co., Valentino and Versace. 
Kelly began her retail career as a retail construction General Contractor and later served as President and CEO for a National GC  firm, building retail stores and restaurants for retail and restaurant organizations nationwide.  
She later brought her entrepreneurial construction experience to the retailer side and has since served in retail executive leadership roles, with a niche' concentration on developing teams and preparing companies to scale aggressive real estate and retail development rollout initiatives. Prior to joining EssilorLuxottica, Kelly served in executive leadership roles at several companies, such as Burlington Stores, Spencer Gifts / Spirit Halloween, New York & Company, Warby Parker and Party City.   
Kelly holds a Bachelor's in Business Management from Western Governor's University, where she is currently an MBA Candidate. Kelly is based out of the NY Metro area and the US Corporate Headquarters in NYC.