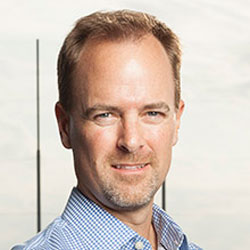 Kevin Miner
Vice President of Construction
TopGolf
PREVIOUS SPEAKER PAGE
Kevin Miner was a featured speaker at RetailSpaces '16.
Kevin Miner enjoys the distinction of having overseen the development of every Topgolf facility in the U.S. to date, starting in 2004 when he was hired as a consultant to manage construction of the first U.S. location in Alexandria, Virginia. He joined Topgolf full time in 2010 and currently serves as Vice President of Construction. Kevin has assembled a team of dedicated professionals who are deploying a strategy to roll out 10 new state-of-the art facilities each year for the next several years, which will account for more than $600 million in total development.
Prior to becoming involved with Topgolf, Kevin held a variety of positions in architecture, planning, development and construction, working on a wide range of projects from custom-built homes to championship golf courses. Kevin holds a Bachelor of Science degree in architecture and a master's degree in construction management, both from the Georgia Institute of Technology.
When not cheering Georgia Tech sports or Manchester City F.C., he can be found chasing a tennis ball, rock climbing with his son, or kicking back with his guitar and a good beer. His wife alleges that he cried while watching Frozen with their 4-year-old daughter, but that report was never substantiated.