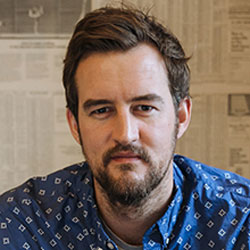 Miguel McKelvey
Co-Founder & Chief Creative Officer
WeWork
PREVIOUS SPEAKER PAGE
Miguel McKelvey was a featured speaker at RetailSpaces '15. Read a summary and watch a video of his session here.
Miguel McKelvey is the Co-founder and Chief Creative Officer at WeWork where he directs all architecture, design and construction activities. Miguel is a multi-disciplinary designer and entrepreneur with diverse experience in architectural design, construction management and web development.
Miguel earned his BA (Architecture) from University of Oregon.