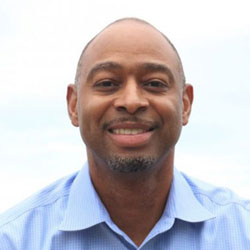 Roger McClendon
Chief Global Sustainability Officer
YUM! Brands
PREVIOUS SPEAKER PAGE
Roger McClendon was a featured speaker at RetailSpaces '16. 
Roger McClendon is Chief Global Sustainability Officer for Yum! Brands, Inc. (NYSE:YUM). Yum! Brands is one of the world's largest restaurant companies with over 41,000 restaurants in more than 125 countries and territories, employing 1.5 million individuals. The Company's restaurant brands – KFC, Pizza Hut and Taco Bell – are the global leaders in the chicken, pizza and Mexican-style food categories.
Roger reports directly to Yum Brands CEO. He is currently responsible for the development and implementation of strategies for environmental sustainability and awareness throughout the Company's global framework including the construction of Yum! Brands first Green Building in China. Prior to his current role, Roger served as Senior Director of Yum! Brands Global Engineering and Facilities with a focus on energy. Additionally, Roger previously served as Senior Project Engineering Manager for Yum! Restaurants International (YRI), where he supervised KFC Global Engineering initiatives in Australia, the Americas, Asia, Europe, the Middle East, and Africa. Roger was also the Director of Global Engineering for Long John Silver's and A&W Multi-branding. Responsible for Engineering, New Product Development and Quality Assurance, Roger has been at the forefront of several technical innovations that have not only proven to be cost-effective but also have tremendously advanced the cause for a safe working environment.
Roger is involved in numerous community-based programs and initiatives devoting his time, energy and personal resources to helping others. His board memberships include the Louisville Sports Commission, responsible for bringing major sporting events to Louisville, and the Kentucky Center for African American Heritage which hosted the 2014 Isaac Murphy Humanitarian Awards. He is a graduate of the Leadership Louisville Class of 2012, founder of the Kentucky Heat Basketball team which won two AAU State Championships in its first two years, and serves as a consultant for the FOCUS Basketball Academy. Additionally, Roger has been recognized with numerous awards, including: the UPTOWN Magazine 2014 Cincinnati Catalyst Award, the NAFEM Global Engineering Award from China and Japan, and the Yum! Brands Global Engineering Innovation Award.
Roger enjoys sharing his vast experience to help others as an active corporate mentor and a featured speaker and panelist at such events as the 2014 Social Innovation Summit, the 2014 Sustainable Operations Summit, and the 2014 Kentucky Green Building Leadership Summit.
Roger is a graduate of the University of Cincinnati (UC) where he obtained a degree in Computer and Electrical Engineering. During his time at UC, Roger enjoyed a highly successful college basketball career where his talent and impact on the Cincinnati community were documented by publications such as The Wall Street Journal and Sports Illustrated. Roger went on to finish his career with 1,789 points and as the second all-time career scorer in UC's history; second only to the legendary Oscar Robertson. In 1998, Roger was inducted into the University of Cincinnati Hall of Fame for his accomplishments.
Roger resides in Louisville, KY with his wife, and their four children.