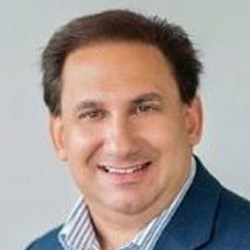 Steve Lamontagne
VP, Portfolio Optimization
Sprout's
Steve Lamontagne is a retail veteran who joined Sprouts in the fall of 2022 as their Vice President, Portfolio Optimization. His role is to drive business growth through the development and introduction of sales initiatives and store refreshes/remodels. 
Prior to Sprouts, Steve was Group Vice President with Walgreens Boots Alliance he led Formats, Store Planning & Design, Engineering, Construction, Space Planning, Facilities, and Energy Management.
In 2014 Steve joined Amazon as the first person from brick-and-mortar retail as part of a small team set out to incubate on the strategy and development of Amazon's move into physical retail. Joining up customer experience with technologies such as "just Walk Out" the early Amazon Go and Amazon Go Grocery were outputs of this work.
Prior to Amazon Steve spent nearly 25 years of his career within grocery, leading Formats and Store Planning, Design and Construction, and Space Management for companies such as Ahold USA, Albertsons, Supervalu.