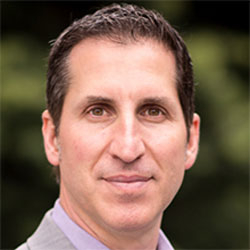 Steve Rouman
VP, Global Real Estate & Construction
Levi Strauss & Co
PREVIOUS SPEAKER PAGE
Steve Rouman was a featured speaker at RetailSpaces '15 
Steve Rouman is Vice President Global Real Estate & Construction for Levi Strauss & Co. In his current role, Mr. Rouman oversees all store-related real estate and construction activity for both company-owned and franchised stores, which equates to nearly 3,000 Levi's and Dockers locations in 110 countries. 
Prior to joining Levi's, Mr. Roumadn was Vice President of Real Estate North America & Europe for Gap Inc. During his tenure at Gap, Mr. Rouman held various positions with increasing levels of responsibility, such as Director and Senior Director of Real Estate in the Midwestern United States, Vice President of Real Estate Strategy & Finance for Gap North America and Vice President of Real Estate Wester Region and Real Estate Operations. Prior to joining Gap, Mr. Rouman served as a retail leasing consultant with The Pollard Group, where he advised developers and landlords on real estate matters involving both existing shopping centers and the group-up development of such projects. Mr. ROumand also spent the first 14 years of his career in the retail leasing departments of two of the largest landlord companies in the industry – JMB/Urban Retail Properties and the Westfield Corporation. 
Mr. Roumand holds a Bachelor in Arts Degree in Communications from the University of Michigan and is an active member of ICSC, which he recently served as the State Retail Chair for Northern California. Mr. Rouman resides in suburban San Francisco with his wife and four children.