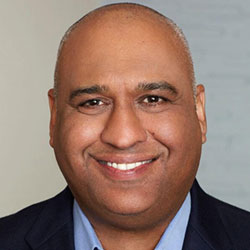 Suk Singh
EVP and Global Chief Development Officer
Bloomin' Brands
PREVIOUS SPEAKER PAGE
Suk Singh was a featured speaker at RetailSpaces '15 & '16. You can read a summary and watch a video here. 
Suk Singh is the Executive Vice President and Global Chief Development Officer for Bloomin' Brands.
He is responsible for leading the worldwide development efforts for Bloomin' Brands, including real estate, design and construction, and facilities maintenance. He is also responsible for capturing new growth through various ownership models, including franchise, for our global business.
Mr. Singh is widely recognized as the pre-eminent development executive in the restaurant industry. Prior to joining Bloomin' Brands, he served as Chief Development Officer for Darden Restaurants. He also served in development, real estate and construction leadership roles for the Burger King Corporation and Pearle Vision.
Mr. Singh earned a bachelor's degree in Urban Estate Management from the University of Glamorgan in Pontypridd, Wales. He is a member of the Board of Trustees of the International Council of Shopping Centers (ICSC), an Associate of the Royal Institution of Chartered Surveyors and a member of the International Association of Corporate Real Estate Executives.