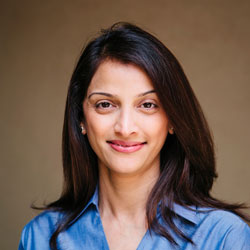 Tabassum
Zalotrawala
Chief Development Officer
Panda Restaurant Group
PREVIOUS SPEAKER PAGE
Tabassum Zalotrawala was a featured speaker at RetailSpaces '15.
As Chief Development Officer, Tabassum Zalotrawala leads Real Estate, Design & construction for all Panda Restaurant Group concepts, building the company's brands as well as facilities and delivering on the company's commitment to ambiance with pride.
Tabassum joined Panda Restaurant Group in 2011 as Vice President of Architecture & Facilities and rose through the ranks to lead restaurant development globally. She brings to Panda a strong background in hospitality design and restaurant project management. Tabassum's experience includes roles asSenior Director of Store Planning at Arby's Restaurant Group and Senior Design Manager at RTM Restaurant Group. Prior to these positions, she was the Senior Project Manager at Rana Visionwhere she contributed to high profile interior design projects including the Grand Mosque in Oman, guest palaces for the Royal Court of H.M. Sultan Qaboos Bin Said, and the presidential hotel and airport terminal in Zanzibar.
Tabassum earned a Bachelor of Fine Arts in Interior Design from the School of Planning and Architecture (Mumbai, India) and American Continental University,a Master of Fine Arts, Architecture from Savannah College of Art and Design and a Master of Business Administration with a concentration in International Business from Emory University. Additionally, she is a LEED accredited professional and a certified Executive Coach through the Hudson Institute.