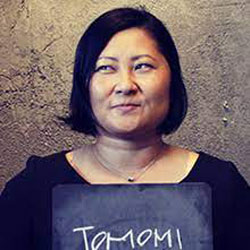 PREVIOUS SPEAKER PAGE
Tomomi Marzan was a featured speaker at RetailSpaces '16.
Tomomi is a retail design and construction professional who has found her way in the financial services sector. She lead Umpqua Bank's store design for the past 6 years in realizing award-winning projects and elevating the brand through the store distribution channel. Tomomi recently moved to NYC from Portland, OR and joined Citi.
Tomomi has an unusual background in that she has straddled the real estate fence by having worked on the landlord side and in-house retail design and construction teams. Prior to her recent move to the east coast, her experience includes work at Gap, Disney, Macerich, Nike and Umpqua Bank.